What People Are Saying About Jax DogWatch Hidden Fences
BC Shauver
There aren't enough words for me to say how Robin and Tim helped me save my relationship with my dogs. This company is fabulous, well worth every single penny. If I ever move, they will be the first people I call.
We want to hear from you! Write us a review on Google+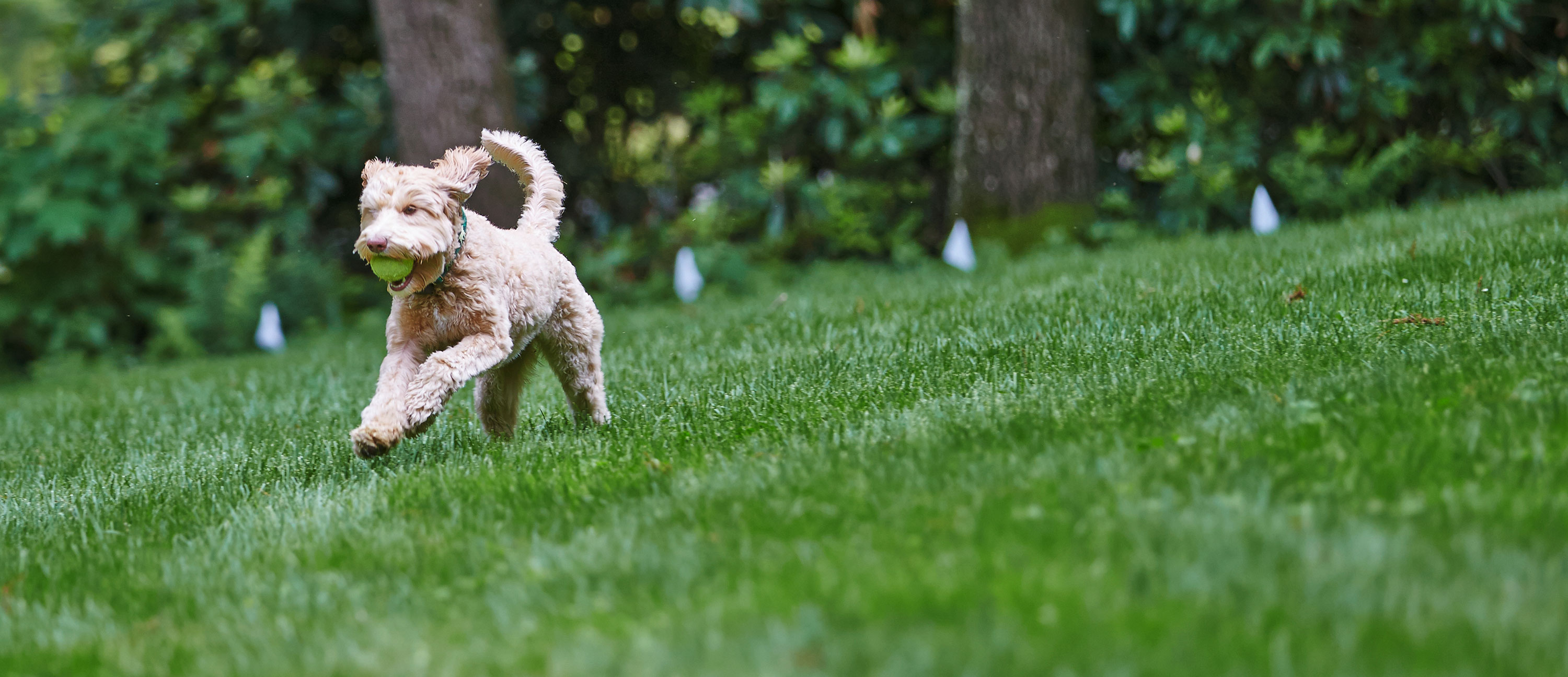 Kimberly
Dogwatch came and installed dog fence and and also set up some much needed indoor units!!! They did an amazing job and were very attentive and thorough. I loved that they came and used their own dog for training. That was a big sell for me because we live on the golf course and have people walking their dogs on the golf path in the evenings. You can tell that they really care about your dogs and you are not just another number to them. I had other companies out but didn't like them as much. Jax dogwatch is the best invisible fence company around!!! I would use them again in a second.
Brenda
From initial contact Robin and Kirk were awesome! Kirk came right out to assess our property and provided a cost estimate which includes training. Install went well and Robin followed up with training the day before our move.
Tracey
They installed the electric fence and trained our 2 dogs to stay within the limits of the fence. It has been a blessing. One of our dogs used to run out the front door and half way thru the neighborhood all of the time. Now, both dogs stay within the fenced area. We sometimes forget to put their collars on and they still don't run away!
Constance
Jax Dogwatch did a fantastic job installing our hidden fence, and instructing us how to use it with our dogs. The (very friendly and professional!) people came when they said they'd be here, did what they said they'd do, charged us what they said they would (no hidden costs!) and continue to provide excellent follow-up service. The "fence" itself works wonderfully containing our three dogs - we've had it now for about one and one-half years, and have had NO problems. This product works much better than I expected, and the company is wonderful to work with - we highly recommend them!!
William
They did a great job. Exactly as discussed on the phone. Prompt service and great follow up after installation to see how the training was going.
Lisa
Absolutely great, wished I had called them a long time ago.
Kelly
It went terrific. Tim and Robin who are the owners did a fantastic job. Their customer service is great, they do a good job explaining what was going to be done.
Pam G.
Lilly kept us up with barking Thursday night. I suspect it was the opossum, who likes the cat food. Anyway I let both girls out at 5: 30 a.m. and both took off, full speed, around the side of the house. My fear was they would both break the fence in their highly excited state chancing the scent. As I crossed the front yard, in pursuit, both girls came back around the corner heading toward the front door. Neither broke the fence! Previously, both would have been in running around the neighborhood for a good 20 minutes, not responding to the "come" command.

Thought you'd appreciate knowing how my ladies handled the situation and my growing confidence in their learning. Thank you so much for all the support and tips. It's all paying off.
John O.
This system has been fantastic -keeping our two dogs, a big Shepherd and a small Cavalier, safe. Our wood perimeter fence could not contain our determined dogs. The Hidden Fence keeps them from wandering into the street in front of the house and prevents them from getting into the hillside portion of our back lot where ticks abound. Their customer service is the best.
Dr. Julie-Anne C. – D.V.M.
As a licensed veterinarian in the State of Florida, I strongly recommend Jax DogWatch® Hidden Fence Systems. Hidden fences allow pets to be safe in their yards, increasing their daily activity and ultimately adding to the overall happiness and well being of your pet. Tim and Robin of Jax DogWatch® are a great team. You will find them to be both responsive and helpful.


Pamela
With DogWatch the following installations took place: the electric wire around entire yard, the system box, grounding rods, dog collars for 2 dogs with the 2 year battery. Training yard flags were put up as well as all training necessary to teach the dogs and owner about the fence. Tim did all the installation work and Robin worked with the dogs and owner. Both were professional and exceptionally knowledgeable, answered all questions, were quick to respond to additional questions, concerns or problems via email (my preferred communication). They even came out when one of the dogs broke through the fence to retrain and diagnosis the problem of owner error with the collar being too loose. Tim and Robin are a real pleasure to work with and I highly recommend the DogWatch system.
Tell Us Your DogWatch Story!
We'd love to hear from you, too! Please consider filling out our customer feedback survey to tell us about your experience with DogWatch.